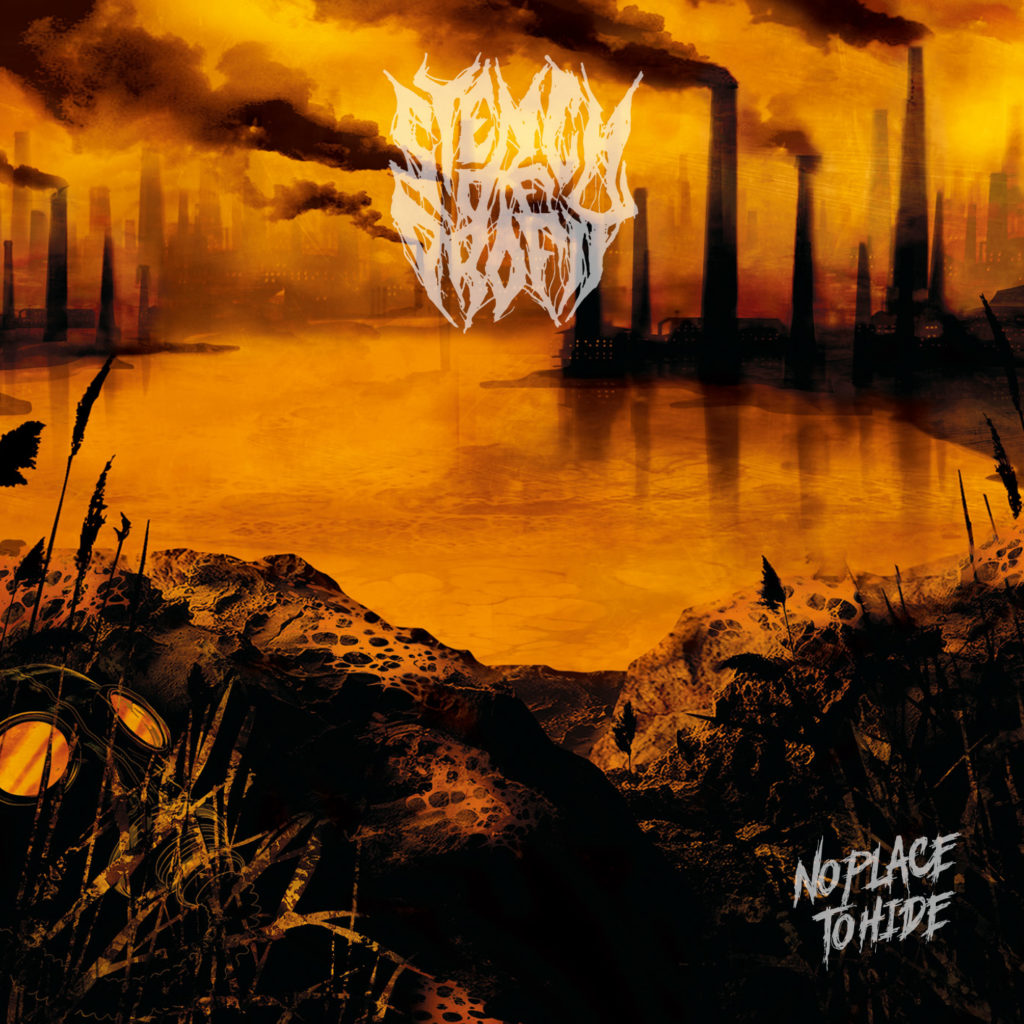 "No Place To Hide" first full lenght album of Venexian grind-madness STENCH OF PROFIT, come out 23th June 2020 under Lethal Scissor Records.
You can expect a brutal distillate of grind in vein of Nasum and Terrorizer, with the mighty production of the Toxic Basement Studio!
Now we can revealed the acid cover-art and the official tracklist:
01- THE LAKE OF VOID

02- EARTH IS BLEEDING

03- PERMANENT CRACKS

04- HAS THE COUNTDOWN STARTED?
05- WHAT'S LEFT? 2.0
06- RUINS

07- CONTROLLED, MANOEUVRED

08- FROM WHO, FROM WHAT?

09- THERE WON'T BE A PLACE TO HIDE

10- HATE FOR OUR COUNTERPARTS

11- NOTHING IS SCARIER THAN THE UNKNOWN

12- CALLED HATE…

13- AWARE?

14- WITHOUT LOOKING AT THE PAST

15- LEACHES 2.0

16- EVERY LITTLE PIECE 2.0

17- BRAINS ON SALE 2.0

18- IN THE END WHAT WILL BE THERE BESIDE A CRY?
19- YOU WON'T BE ABLE TO HIDE ANYMORE

20- NO SUN TOMORROW
More news soon!
Stay tuned
www.facebook.com/stenchofprofit
www.facebook.com/lethalscissor